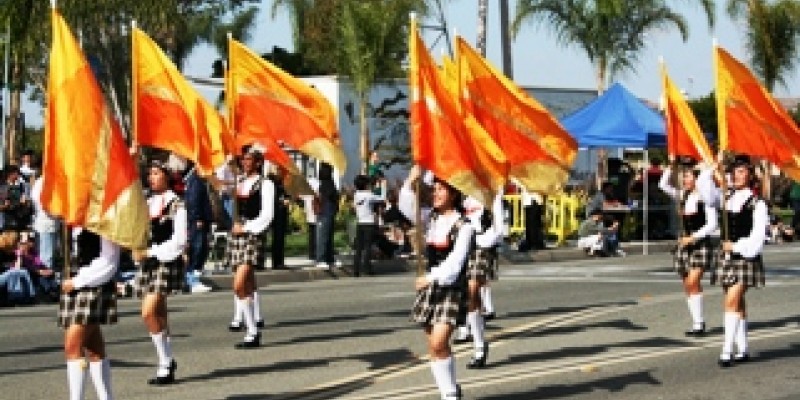 La Palma is an affluent city located in northern Orange County, California. The population was 15,568 at the 2010 Census, up from 15,408 at the 2000 census.
In 2013, La Palma was ranked 31st in the "Best places to live" among small cities (50,000 or less) in the United States by CNN's Money magazine. In 2007, it was ranked 16th best place to live in the US. The rankings are based on the small-and-friendly neighborhood vibe, high-ranking schools, low crime-rate and the fastest police response time in Orange County.
History
La Palma was incorporated on October 26, 1955. It was originally incorporated as Dairyland, and was one of three dairy cities in the region (the other two being Dairy Valley in Cerritos and Dairy City in Cypress) but when the dairies moved east in 1965, the name of the community was changed to La Palma, after the region's Spanish heritage and its main thoroughfare, La Palma Avenue.
Geography
La Palma is located at 33%uFFFD50'58?N 118%uFFFD2'38?W? / ?33.84944%uFFFDN 118.04389%uFFFDW (33.849327, -118.043951).
It is bordered by Cerritos on the north and west, Cypress on the south and west, and Buena Park on the east.
According to the United States Census Bureau, the city has a total area of 1.82 square miles (4.7 km2). 1.8 square miles (4.7 km2) of it is land and 0.02 square miles (0.052 km2) of it (1.32%) is water. This makes it the smallest city in Orange County in terms of area.

Top employers
According to La Palma's 2010 Comprehensive Annual Financial Report, the top employers in the city were:
Government
In the state legislature La Palma is located in the 29th Senate District, represented by Republican Bob Huff, and in the 65th Assembly District, represented by Democrat Sharon Quirk-Silva.
In the United States House of Representatives, La Palma is in California's 38th congressional district, represented by Democrat Linda S%uFFFDnchez.
Education