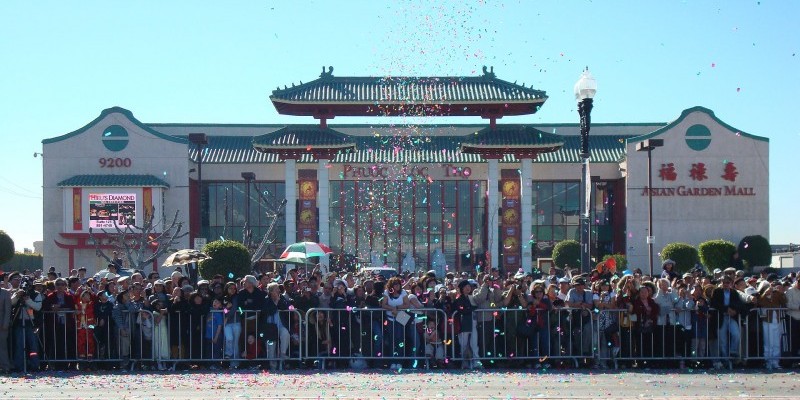 Westminster is a city in Orange County, California in the Los Angeles metropolitan area. It was founded in 1870 by Rev. Lemuel Webber as a Presbyterian temperance colony. Its name is taken from the Westminster Assembly of 1643, which laid out the basic tenets of the Presbyterian faith. For several years of its early history, its farmers refused to grow grapes because they associated grapes with alcohol.
History
Westminster was incorporated in 1957, at which time it had 10,755 residents. Originally, the city was named Tri-City because it was the amalgamation of three cities: Westminster, Barber City, and Midway City. Midway City ultimately turned down incorporation, leaving Barber City to be absorbed into the newly incorporated Westminster. The former Barber City was located in the western portion of the current city of Westminster.
Westminster is landlocked and bordered by Seal Beach on the west, by Garden Grove on the north and east, and by Huntington Beach and Fountain Valley on the south.
Westminster surrounds the unincorporated area of Midway City, except for a small portion where Midway City meets Huntington Beach to the south.
A large number of Vietnamese refugees came to the city in the 1970s, settling largely in an area now officially named Little Saigon, and the city is unofficially known as the "capital" of overseas Vietnamese with 36,058 Vietnamese Americans and at 40.2% (2010), the highest municipal concentration of Vietnamese Americans.
Westminster won the All-America City Award in 1996.

Economy
Top employers
According to the City's 2009 Comprehensive Annual Financial Report, the top employers in the city are:
Education
Four different school districts have boundaries that overlap parts or more of the City of Westminster:
Landmarks
A memorial and final resting place for the victims of the Pan Am plane involved in the Tenerife Disaster March 27, 1977, is located in Westminster.

The Vietnam War Memorial is located Sid Goldstein Freedom Park, next to the Westminster Civic Center. The project was initiated by Westminster City Councilman Frank G. Fry in 1997 and completed in 2003.
Business sector
The city's major shopping mall is Westminster Mall, which consists of more than 180 stores. The mall is located south of the 405 freeway, between Goldenwest Street and Edwards Street. And in Westminster's Little Saigon community, the Asian Garden Mall, a large Asian mall, exists.
Since joining the Sequential Brands company, the DVS Shoes footwear brand relocated from Torrance, California to Westminster. The company's headquarters is located on Fenwick Lane.