THE GREAT STORIES OF A LIFETIME!
WELCOME TO THE INCREDIBLE PRINCESS NUTCRACKER FESTIVAL OF ORANGE COUNTY

Give your little princess or nutcracker something that feels like a fairy tale festival. Imagine their delight when they see princess or character at the festival. Cinderella or batman walking and talking and hugging the kids. They sing songs, tell interactive stories, play games, and do crafts at your character-led festival in San Clemente Orange County CA. At the Princess Nutcracker Festival, we can also apply face painting or twist balloons!
SWEET STORY BOUTIQUE
This event is coming to live Life and is is as much about living as it is about story telling. There are wonderful things for kids, adults and seniors, and there are ballet and other performances throughout the day. When the music stops let the entertainment begin. You can try the different cheeses, fruits, nuts, wines, beers and champaign as well as listen to live music. There will also be ice cream, chocolate, candy, and other unique things for the kids. Also kids and adults enjoy the various restaurants and exhibitors. Weather you have come for the evening Nutcracker Ballet or childrens King (Daddy) and Princess dance, the frog kissing contest is a blast. Get the royal treatment at annual Princess Nutcracker Festival.
At the festival, visitors can mingle with costumed cast members, who include both classic fairytale princesses (think Snow White and Cinderella) and princesses, princes, nutcrackers and characters created just for the event. Attendees can watch short performances, listen to stories, go on "quests" where they complete simple tasks, and, of course, interact with royalty.
WEDDING BOUTIQUE
Get Married at the Festival, yes we have a wedding boutique area where brides and grooms can come and see dresses, rings, invitations, event planners, tuxedos, flowers, churches, event locations, catering menus and more. If you so desire you can really get married at the festival as the Princess and Nutcracker or characters will play the part in the mockup or plan a real wedding.

NUTCRACKER & PRINCESS CHRISTMAS BOUTIQUE
Find your one of a kind or just some great Christmas gifts as the Nutcracker & Princess Christmas Boutique. From cookies, ornaments, jewelry, scarves, purses, pictures, art, quilts to vacations. You can find them at the Christmas Boutique along with the local artists that made them.
LIVE MUSIC
EXHIBITS, SHOPPING, WEDDING BOUTIQUE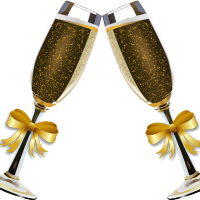 WINE, CHAMPAIGN
& BEER, FLOWERS, COSTUMES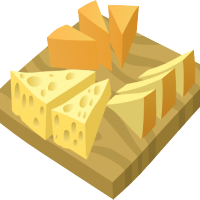 CHEESE, NUTS, FRUIT, FOOD & EXIBITS, STORY TELLING, FACE PAINTING
THEATER & BALLET
CHOCOLATE, CANDY & ICE CREAM
WHAT IS A NUTCRACKER?
A nutcracker is a tool designed to open nuts by cracking their shells. They are made in many styles, with a particularly well-known type portraying a person whose mouth forms the jaws of the nutcracker. Nuts have long been a popular choice for desserts, particularly throughout Europe. The nutcrackers were placed on dining tables to serve as a fun and entertaining center of conversation while diners awaited their final course. At one time, nutcrackers were actually made of metals such as brass, and it wasn't until the 1800s in Germany that the popularity of wooden ones began to spread. Nutcrackers have also been used as a token of good luck and goodwill to protect people from evil spirits and danger. They were thought to bare their teeth at any evil spirits to scare them away, just like a guard dog might do. Steinbach nutcrackers have become popular in the United States as well, and the recreated "Bavarian village" of Leavenworth, Washington, even features a nutcracker museum. Many other materials also serve to make decorated nutcrackers, such as porcelain, silver, and brass; the museum displays samples.
NUTCRACKER BALLET
The Nutcracker is one of the composer's most popular compositions. The music belongs to the Romantic Period and contains some of his most memorable melodies, several of which are frequently used in television and film. (They are often heard in TV commercials shown during the Christmas season.) The Trepak, or Russian dance, is one of the most recognizable pieces in the ballet, along with the famous Waltz of the Flowers and March, as well as the ubiquitous Dance of the Sugar Plum Fairy. The Nutcracker Ballet is a two-act ballet, originally choreographed by Marius Petipa and Lev Ivanov with a score by Pyotr Ilyich Tchaikovsky The libretto is adapted from E.T.A. Hoffmann's story The Nutcracker and the Mouse King. It was given its première at the Mariinsky Theatre in St. Petersburg on Sunday, December 18, 1892, on a double-bill with Tchaikovsky's opera, Iolanta. Tchaikovsky's score has become one of his most famous compositions, in particular the pieces featured in the suite. Among other things, the score is noted for its use of the celesta, an instrument that the composer had already employed in his much lesser known symphonic ballad The Voyevoda.
THE NUTCRACKER AND THE MOUSE KING STORY (German)
is a story written in 1816, by E. T. A. Hoffmann in which young Marie Stahlbaum's favorite Christmas toy, the Nutcracker, comes alive and, after defeating the evil Mouse King in battle, whisks her away to a magical kingdom populated by dolls. In 1892, the Russian composer Pyotr Ilyich Tchaikovsky and choreographers Marius Petipa and Lev Ivanov turned Alexandre Dumas père's adaptation of the story into the ballet The Nutcracker, which became one of Tchaikovsky's most famous compositions, and perhaps the most popular ballet in the world. The story begins on Christmas Eve at the Stahlbaum house. Marie, seven, and her brother Fritz, eight, sit outside the parlor speculating about what kind of present their godfather, Drosselmeyer, who is a clockmaker and inventor, has made for them. The latter takes Marie aside and tells her that by swearing that she would love him in spite of his looks, she broke the curse on him and made him human again. He asks her to marry him. She accepts, and in a year and a day he comes for her and takes her away to the doll kingdom, where she is crowned queen and eventually marries him.