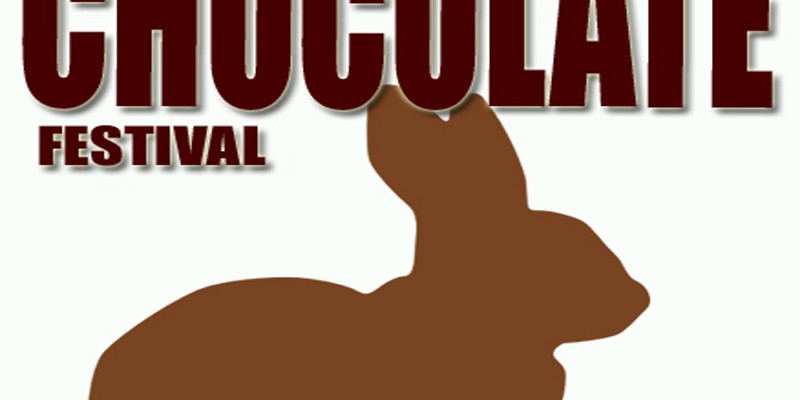 Does Chocolate Have Health Benefits?
Chocolate – real chocolate that is – is now recognised as having many qualities that can be beneficial for your health. By 'real chocolate' I mean chocolate containing Cocoa, Sugar, Milk Solids, Vanilla, Lethicin and nothing else.

THE UPSIDE OF CHOCOLATE!

Chocolate contains high levels of beneficial chemicals and antidioxants such as Seratonin, Phenylethylaminea, Pentamer and flavonoids. It is also high in essential trace elements, minerals and vitamins such as iron, calcium, potassium, vitamins A. B1, C, D, and E as well as many nutrients. Cocoa powder is also the highest known natural source of Magnesium.

Because it contains Seratonin and Phenylethylamine, chocolate can be good for mental health. These substances are 'mood lifting' agents which are released naturally into our system by the human brain when we are feeling happy or in love. Eating chocolate also releases Seratonin and Phenylethylamine into the system, thus (as all chocoholics know), when we are feeling down or depressed chocolate can provide a 'lift', instantly improving our mental state.

Studies indicate that a chemical found in chocolate called Pentamer help can protect against cancer.

Chocolate is very high in anidioxants in the form of flavanoids Also found in lesser amounts in tea, fruit and red wine, studies indicate they protect the heart and arteries from damage by free radicals.

Magnesium deficiency is linked with hypertension, heart disease, diabetes, joint problems and pre-menstrual problems, otherwise known as PMT or PMS. This condition is caused by a pre-menstrual drop in progesterone levels and it's this which precipitates the violent mood swings familiar to so many women (and their families). Adding magnesium to the diet has been proved to increase pre-menstrual progesterone levels, helping to reduce or even eliminate the problem.

There are benefits for men too, as well as the high Magnesium and flavanoids content which are beneficial for the heart, arteries and hypertension, studies indicate that the cocoa butter in high quality chocolate, although technically a 'saturated fat', does not fur up the arteries or contribute to high cholesterol levels.

Chocolate is an unsurpassed nutritional source, providing high levels of vitamins, minerals and nutrients, a single chocolate chip can provide enough energy for the average man to walk about 170' or 50m. Napoleon carried chocolate with him on his campaigns and today most armies provide chocolate in daily ration packs for soldiers in the field. For over 100 years the British, army have issued soldiers with emergency or 'Iron Rations' of chocolate, containing very high levels of cocoa (80% ), for use in emergencies. Each 'iron ration' of 8oz's – 227g of chocolate can not only provide enough nutrition to keep a soldier going for 7 days or more, it also helps keep up moral in difficult circumstances.

STOP PRESS Nov, 06: Results of a study by Johns Hopkins University indicate that chocolate acts in a similar way to Aspirin in effectively preventing blood clots in the arteries, reducing the likelihood of heart attacks.

THE DOWN SIDE OF CHOCOLATE!

They say "there's no such thing as a free lunch" and chocolate, like all good things in life, has it's problems too. It contains sugar and fat in the form of chocolate butter and eating too much of either will cause health problems. As a result, chocolate has developed an undeserved reputation for being unhealthy.

But, although recognised as being addictive to many people, particularly to Women, chocolate itself is not really the cause of the major health problems it's been associated with.

These problems are caused by the simple fact that many chocoholics choose to satisfy their chocolate cravings in the unhealthiest way possible, by buying heavily advertised, mass produced, brand name, milk and white chocolates.


These products are generally very low in chocolate solids (ave less than 20%) and very, very high in sugar and saturated fats. The beneficial cocoa butter has usually been replaced with Hydrogenated Vegetable Oils (HVO's), and there's no question that HVO's are catastrophically ruinous for your health. To make matters worse, because of the very low chocolate content, chocoholics have to eat 3 or 4 times more of this type of product to satisfy a craving for chocolate.

Filled chocolates, both the commercial variety and, sadly, many , are some of the worst culprits, with centre's consisting almost exclusively of flavoured Fondants and pralines – fondant is virtually 100% sugar and many pralines aren't much better.

The upshot is, if you want a guaranteed way to to get very unhealthy in a very short time, this is one of the most effective ways to way do it.

WHAT IS THE HEALTHIEST CHOCOLATE?

To find the healthiest chocolate the first thing you need to do is start reading the labels, real chocolate should only contain the following ingredients:

Dark chocolate should contain: Cocoa, Sugar, Vanilla and Lethicin in that order.

Milk chocolate should contain only Cocoa, Sugar, Milk solids/fats, Vanilla and Lethicin.

White chocolate should contain only Cocoa Butter, Sugar, Milk solids/fats, Vanilla and Lethicin.

Flavoured chocolates may also contain a natural flavouring such as Orange oil, spices etc, it should not contain Vanillin (artificial Vanilla), vegetable fats or anything else.

For our purposes here, the healthiest chocolate is going to be that which contains the maximum cocoa solids and the minimum sugar. This would make 100% pure chocolate the healthiest option, unfortunately this is virtually inedible because of it's bitterness.

In practice all chocolate has to have some sugar added simply to make it palatable. Dark chocolate containing 70% (or more) cocoa content is generally recognised as being the healthiest option, simply because it contains more chocolate and less sugar.

If you must eat milk or white Chocolate, you should moderate your consumption and make sure your milk chocolate contains a minimumn 35% cocoa and your white chocolate contains a minimum 30% cocoa butter, with the balance of both made up of milk solids and sugar in about equal proportions.

If you like filled chocolates, either handmade chocolate or otherwise, choose those chocolates with fillings containing high cocoa content, covered with high quality chocolate coverture. Not mass produced, high sugar content Pralines or Fondants covered with low quality coatings that barely even qualify as chocolate.

Chocolate should contain ABSOLUTELY NO Vegetable oils or artificial additives of any kind.

BUT ALL'S NOT DOOM AND GLOOM!

If you love chocolate and/or filled chocolates, there's good stuff out there if you look, and as chocolate lovers become more and more discerning, demand for the real thing grows, so it's getting more plentiful by the day. For the healthiest way to satisfy a craving for chocolates, you just have to be more choosy over what you buy to eat (or for ) remember, the higher the cocoa content, the healthier it is….. and the nicer it tastes.
ARTICLE SOURCE: http://www.articlesbase.com/careers-articles/does-chocolate-have-health-benefits-74792.html